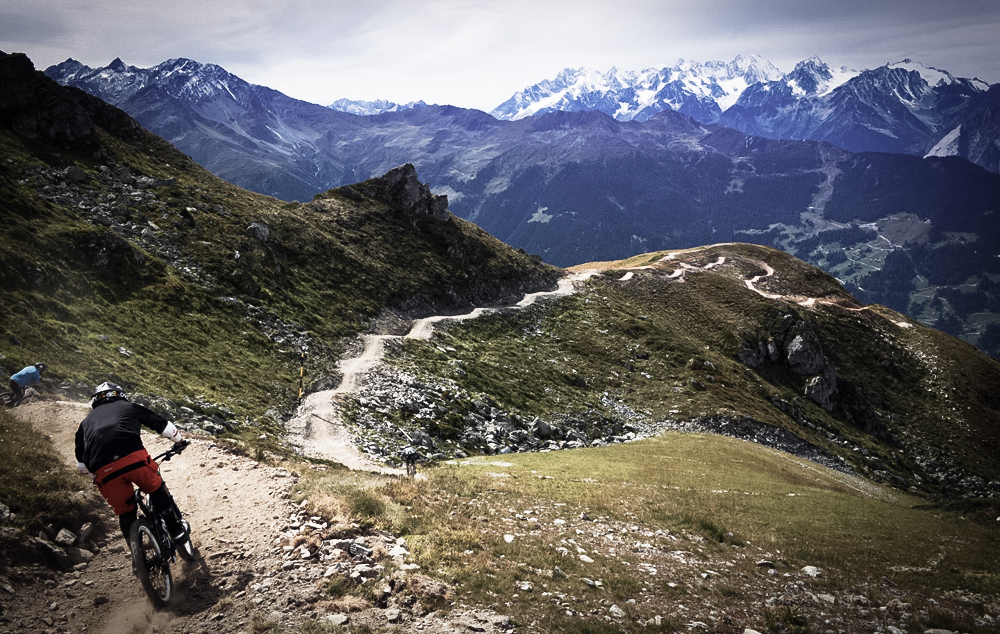 Flow EN
We teach for to gain and retain flow on all type of terrain and trail on your mountain bike
we coach from Flottsbro and Vaxholm
Suited for riders that have completed our PROGRESS Skills Day
The Flow course delivers a philosophy of riding that will allow you to ride the whole trail smoother, more composed and ultra efficiently. Tricky trail features will soon become tools to maintain and gain speed, and corners will serve to change direction with pace and style. If you find yourself out of breath and in a constant cycle of pedaling hard then braking harder, the flow course is for you.
A good quality and well maintained mountain bike is essential for riding technical terrain safely. HT or Full suspension, XC, Trail, 'Enduro' doesn't matter as long as it is safe to ride (if unsure give us a call or rent one from Flottsbro Bike Rental Centre)
A helmet to be wore at all time when on a bike and we also recommend keen pads and gloves.
Pumping for speed – How and where to pump so you can gain free speed on any trail whilst maintaining a balanced and strong body position.
Squashing for control and speed – Squashing bumps, jumps, drops, rocks and rough sections so you can approach trail features with full confidence and ride faster.
Line choice and optimum speed – Choosing smooth and fast lines on the trail and learning the optimum speed to make trail features flow.
Advanced Flat corners – Leaning the bike and how to carve turns, maintaining grip and how to keep your speed. Mastering the drills so you can continue to improve after the course.
Advanced Berms – How to stay off the brakes, lean more than ever before and exit even faster. Take away techniques to constantly improve your skills.
Focus and Flow – Analysis of a full trial including how and when to use core skills and speed techniques to make the trail flow.
Coach led progression session with video feedback and coaching.