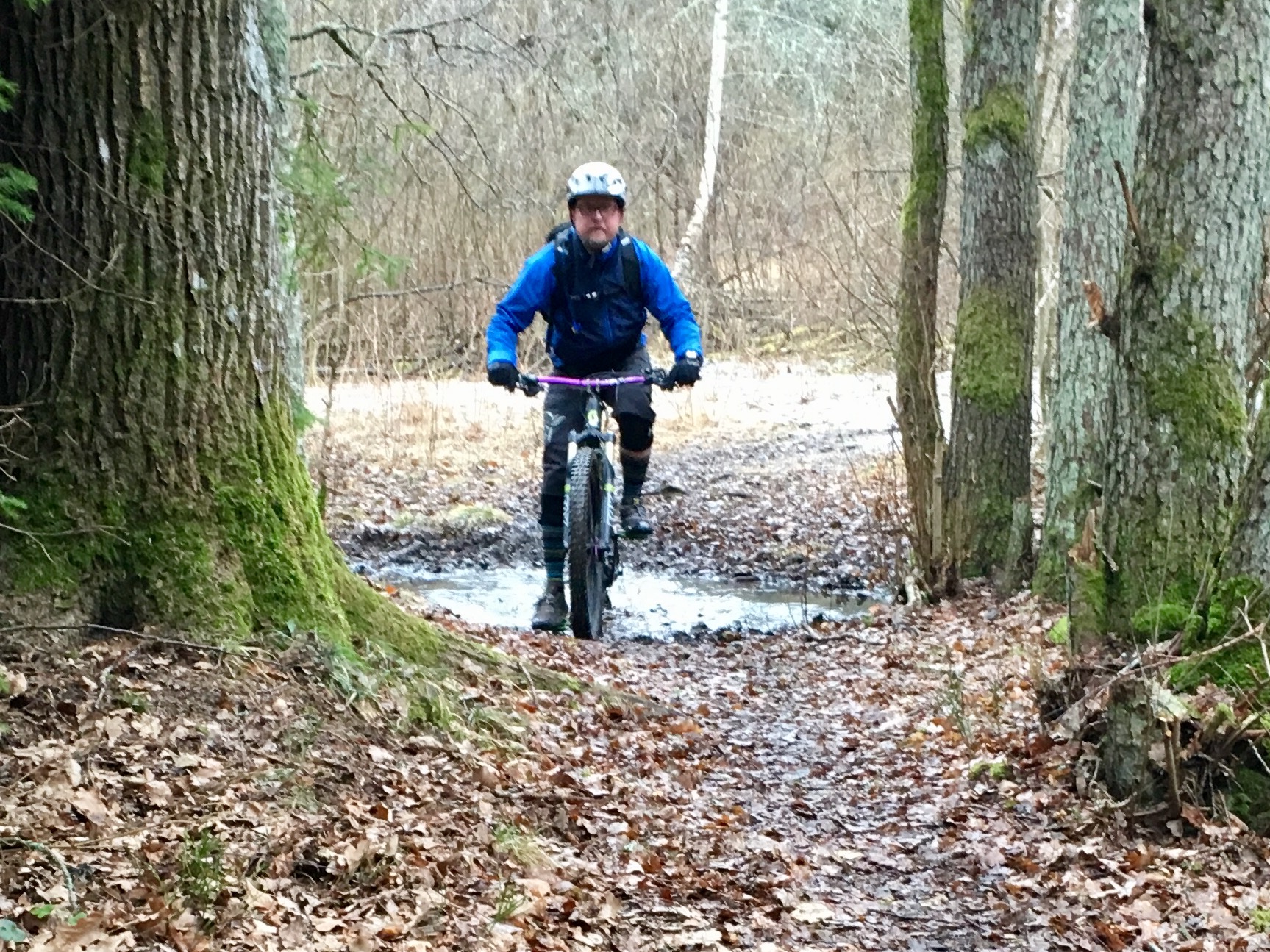 Basic EN
We teach absolute mountain bike beginner the fundamental of off road bike riding so that you can ride safely and confidently on forest trails and mountain bike tracks
We coach from Flottsbro and Vaxholm
Where will the day take place?
You are relatively new to off road cycling, you can comfortably ride on the road in traffic and are comfortable cycling on gravel roads and forest paths, but you're looking for something more…
You can chose either Flottsbro on mostly weekend dates base or Vaxholm on weekdays dates.
Our Basic Skills Days courses take place either in Flottsbro (May to October) or Vaxholm (April to December)
Any well maintained mountain bike will be fine for those courses as long as it is safe to ride (no play, straight wheels and functioning brakes)
You will obviously need an helmet (to be wore at all time when on a bike) but will also recommend glove and knee protections
Basic 1-2-3 course mostly happen on flat ground (dirt or grass) and some easy green graded trails.
You will learn the basic set up for your mountain bike assuring that it works best for you on the trails as well as the fundamental maintenance knowledge for keep it always trails ready.
We will also quickly review essential side trail maintenance such as puncture, gear indexing etc...
On the bike, we will teach you the proper body positions, breaking technics, cornering and how to keep your tyres griping when encountering loose terrain as well as roots and rocks.
By the end of the 3 days courses, you will fell confident riding on most green and blue graded mountain bike trails.